Best New ID Card Award goes to Honduras
High Security Printing Conferences was hosted in Mexico City (14-16 March) with seminars covering currency and ID documents.
The event was a great success with attendance of over 300 delegates from 140 organizations and 40 countries.
In the ID category, the new Honduran national ID card was awarded the Best New ID card.
Congratulations to the Registro Nacional de las Personas (RNP) for this great achievement!
SELP is proud to have contributed to this success.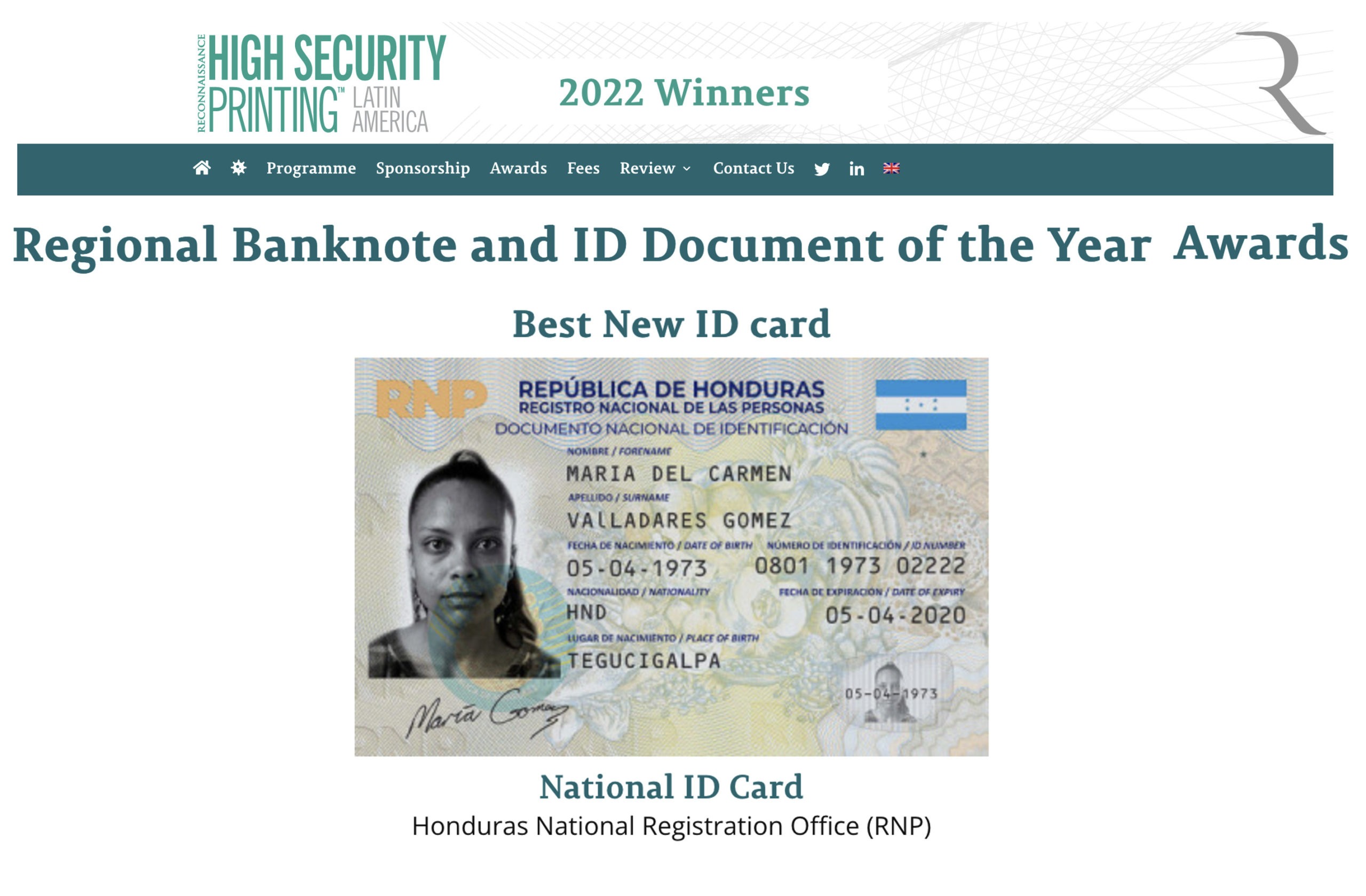 Do you have a project?
Would you like to meet us?