Production
HIGH SECURITY PRINTING

HIGH SECURITY PRINTING
SELP is an Intergraf and ISO 14298* certified high security printer. This certification represents a very high level of security environment that allows the production of valuable documents.
As a high security printer, SELP also has access to trustworthy graphic design software. Our designers integrate security elements (guilloches, rainbow, hidden signs, numismatic background, etc.) into the compositions they submit to our clients.
Our production tool is modern and efficient. SELP prints mainly in offset and silk-screen. The different layers that make up the card are assembled, laminated and then shaped to the final format.
SELP secures its products by the application of diffractive elements, but also offers innovative security elements, developed in-house.
(*) certification obtained by the SELP site in Angoulême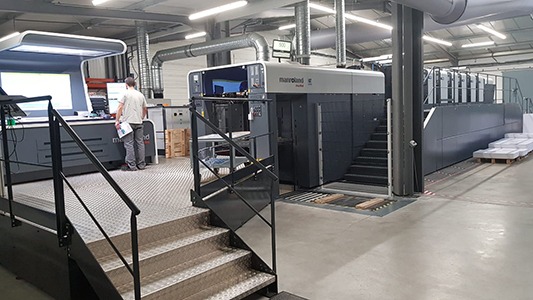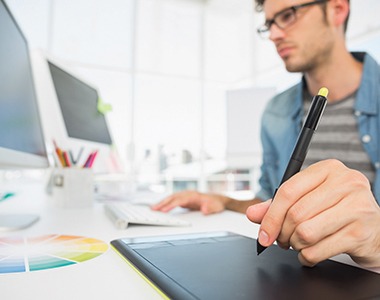 DESIGN A LA FRANÇAISE
We are lucky to have very talented graphic designers in our studio. Our team can upgrade a current design or create a complete new graphic composition from scratch.
Designs made by SELP are easily recognizable: they combine elegance and security.

SMARTCARDS
There is only few high-security printers in the world and our company is a proud member of this elite club. As such, SELP is certified by many organizations:
• ISO (quality, security, environment)
• payment card issuers,
• international security standards.
Every year, SELP produces an average of one billion prepaid phone cards and 300 millions smart cards. We produce polycarbonate, PVC and cellulose documents.
In our automated finishing lines, smart cards are assembled, electronics are integrated and sensitive information is protected.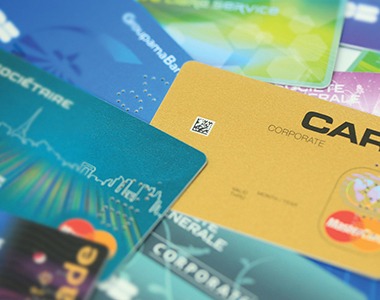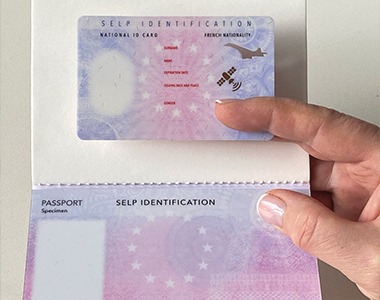 PASSPORT DATAPAGE
Since 2019, SELP also supplies polycarbonate datapages to the passport manufacturers and national printing offices.
Our patented technology is designed to be easily inserted into the booklet whilst being robust against counterfeiting attempts.

E-STICKERS
SELP produces UHF e-Stickers, secure and efficient long range windshield tags.
Our product is used in several applications like electronic tolling, gate access, vehicle identification, fleet management systems etc.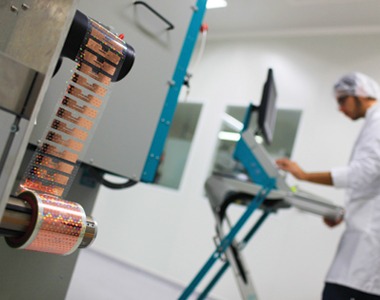 PRODUCTION OF THE CARRIERS
In 2013, SELP invested in a manufacturing line dedicated to the production of card carriers.
This workshop integrates printing, cutting and finishing equipment capable of manufacturing all types of POS materials.
We now have the capacity to design all types of marketing materials, including the most complex: pockets, cases, booklets.

CONNECTED FACTORY
SELP implemented an automated information system (MES) for online monitoring of the production steps.
Based on the IoT technology, each equipment is monitored and connected to a central management system. This connexion gives the possibility to measure real-time performance of the equipment, understand the cause of production breaks and anticipate maintenance interventions.
The analysis of these indicators is a source of continuous improvement and greatly contributes to optimize productivity and waste reduction.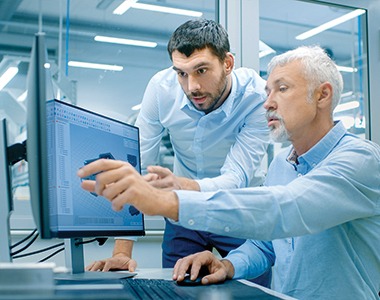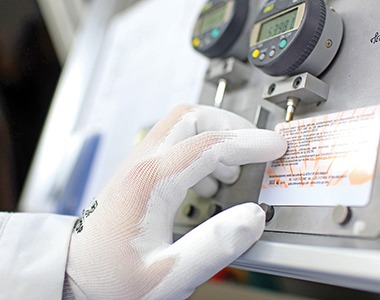 QUALITY AND RESPECT FOR THE ENVIRONMENT
SELP is recognized for the quality of its products and services. This reputation is the result of a total commitment of the company.
In production, our products are controlled in three distinct ways: automatic measurements (camera and ejection system), systematic sampling, and random sampling. 
Respectful of the environment, our factories systematically destroy their production waste and favor the recycling of materials.
Do you have a project?
Would you like to meet us?