Digital
SOLUTIONS FOR PAYMENT AND IDENTITY

SELP DIGITAL
Our subsidiary develops digital solutions for our customers: mobile applications, web- services, web-shops, dematerialization of electronic cards. Our solutions are modular and adapted to the needs of our customers.
Thanks to digital technology, it is now possible to issue highly personalized value documents (recipient, message, design, value, validity) with great flexibility, in a few clicks and at low cost.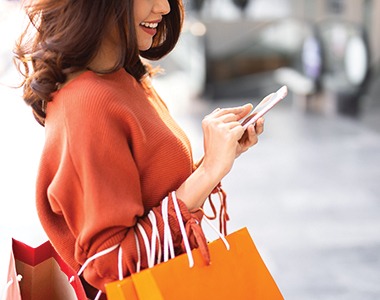 FRIZBEE THE E-GIFT CARD PLATFORM
Our platform is dedicated to the issuance of valuable documents in the retail industry (gift cards, vouchers, coupons).
FRIZBEE was designed to achieve three objectives for the brands: create sales, reward loyalty, increase traffic.
For individuals customers, Frizbee is a webshop where they can buy e-gift cards (direct purchase or collective kitty) and transform loyalty points into gift vouchers.
For corporate clients, Frizbee is a dedicated and co-branded space that facilitates the issuance of gift cards for their employees (incentive) or their customers (BtoBtoC).
Internally, the marketing department uses Frizbee to promote targeted operations and reward loyalty. The after-sales service uses Frizbee to manage refunds and offer compensation. 

SMART CITIES
SELP provides innovative solutions to improve citizen services in modern cities.
Our solutions are used to identify populations and manage access rights (administrative premises, public facilities, urban transport).
The system's back-office is very effective in managing population flows, enhancing security and reducing pollution.
We can also set up a local payment system to encourage downtown businesses and allow authorities to distribute targeted public aid.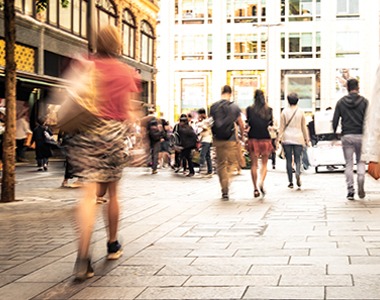 DIGITAL IDENTITY
Trusted digital identities are essential to digital transformation and are necessary for people to trust online service providers and vice versa.
Digital identities usually take two forms:
• the first is a digital version (mobile phone display) of the official physical ID document.
• the second is a set of credentials for accessing administrative services online and using digital signature.
Our services are backed by robust software security, public key infrastructures and strong authentication mechanisms including QR codes, selfies and other forms of biometrics.
Do you have a project?
Would you like to meet us?