DEDICATED ENTREPRENEURS
SELP directors have two things in common: skills and dedication.
As experienced professionals with previous senior positions in world-class companies, they are experts in their field.
As investors and SELP direct shareholders ,they work for their own company, keeping a start-up management spirit.
This particular profile of the Board of Directors makes a difference in SELP decision making process.
Our company is quick, agile, capable to take risks and seize opportunities. But we are also prudent and cautious of the financial health of the company and its long-term growth.
Above all, our team is proud to have been selected by the most prestigious issuers. We value their trust and act with tenacity in their exclusive interest.

FLEXIBILITY AS A PRIORITY
Contrary to its competitors, SELP didn't chose to operate one giant factory.
We took the opposite direction and decided to split our operations between 4 human-size production facilities (3 in France, 1 in India).
This organization brings several advantages :
• proximity management,
• business continuity,
• supply chain alternative solutions,
• specialization of the teams,
• excellent working atmosphere,
• healthy competition between the sites.
SELP considers human resource as its main asset and its key differentiating factor. Above all, our team is proud to have been selected by the most prestigious issuers. We value their trust and work in their best interest.
"SELP is appreciated for the quality of its products and solutions, the competence of its teams and the flexibility of its human-sized organization. We are proud to have been selected by the world's largest issuers. Their trust honors us and their high standards have elevated us to excellence."
Stéphane Guilbault – Chairman of the SELP Group

RESPECT OF THE ENVIRONMENT
SELP is committed to protecting the environment, and environmental responsibility is at the heart of our decisions.
Our team is constantly working to reduce the environmental impact of our operations-creating efficiencies, driving innovation and sharing the benefits with our customers.
We have long prioritized energy reduction in our factories, and our commitment to increasing the use of renewable energy is a pragmatic approach to helping combat climate change.
We use life cycle assessment and carbonfoot print analysis to guide the design and development of products that are more environmentally friendly, use less material and make the most of sustainable technologies.
For example:
• bio-sourced card materials (PLA,cardboard) replacing fossil-based plastics,
• environmentally friendly packaging materials replacing polyethylene.
In terms of waste management, our goal isto achieve 90% waste recovery, dependingon the activity of the site (card manufacturing, personalization, etc.). We also closely monitor our water and paper consumption.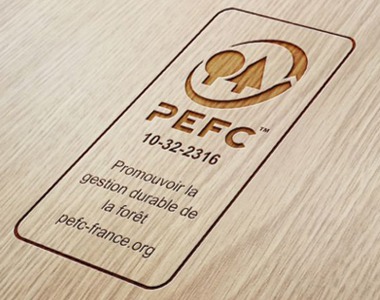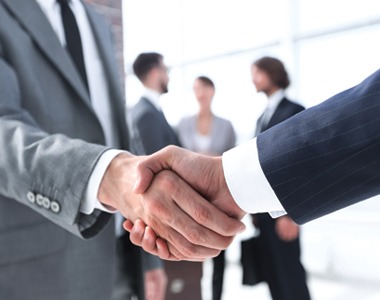 ETHICS

The SELP Group is built on core values in which ethical conduct is pervasive. Professional standards, transparency and integrity are values shared by all employees.They form the basis of our group culture and guide each of our activities.
SELP acts in complete confidence with its stakeholders and does not tolerate any illegal or unethical behavior.
Trust is at the heart of SELP's business, it is essential to maintain it with all our stakeholders. That is why the company has its high standards of transparency and ethics through its policies, processes, training program, management systems and compliance rules.
In order to maintain the trust of its customers, SELP is committed to developing products, solutions and services with high added value in terms of quality, safety and environmental protection, while respecting social and ethical considerations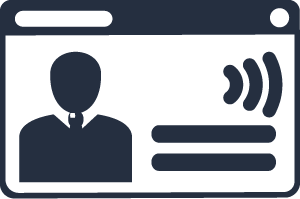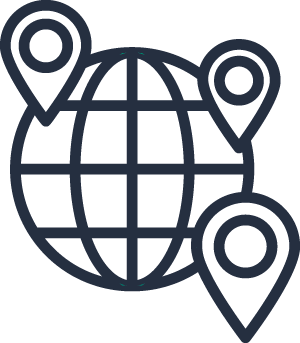 An international presence
Locations :
5 commercial offices (Paris, Dubai, Madrid, New Delhi, Dakar)
3 production sites in France (Angoulême (16), Mareuil (24), Puy-Guillaume (63))
1 production site in India (Mumbai)
1 R&D center in Spain (Madrid)
SELP Angoulême
Our high security factory, specialized in the production of valuable documents.
SELP Angouleme has the highest international certifications, including Visa and MasterCard approval for the production of bank cards.
SELP Mareuil
Our most efficient production unit, which has benefited from a major investment program over the last 5 years. SELP Mareuil is also at the heart of the Group's innovation, with a leading role in testing new printing techniques, proposing new materials and creating new forms of carriers.
SELP Solutions Spain
The former R&D team of SAETIC Group was integrated into the Group in 2015. SELP Solutions Spain engineers develop new applications for our smart cards and keep the banking OS up to international standards.
SELP Services
Based in Puy-Guillaume (63) and formerly part of Oberthur Technologies for the production of instant scratch-off lottery tickets, SELP Services was integrated into the Group in 2015. Its expertise in scratch cards enables it to respond effectively to the needs of telephone operators for top-ups. Its IT know-how and its ability to manage sensitive data also enable it to provide personalization services.
SELP India
With a factory in Mumbai and a sales office in New Delhi, SELP India is an independent subsidiary that provides secure cards to the Indian market. EMV and RuPay approved, SELP India produces banking cards and identity documents for several Indian states.
SELP – Paris
98 Boulevard Malesherbes
75017 Paris, France
Tel : +33 (0)1 42 81 48 02
Fax : +33 (0)1 42 81 48 02
SELP Services
14 rue Gutenberg
63290 Puy-Guillaume, France
Tel: +33 (0)4 73 51 00 19
SELP – Mareuil
187 Allée des Plagnes
24340 Mareuil-en-Périgord, France
Tel: +33 (0)5 53 60 84 44
SELP – Angoulême
Rue Louis Pergaud
16000 Angoulême, France
Tel: +33 (0)5 45 25 17 00
SELP Solutions Spain
C/ Cronos 63, 4 – 4,
28037 Madrid, Spain
Tel: +34 810 510 711
SELP Middle East FZE
Dubaï Silicon Oasi HQ,
Block B, Office 409,
PO Box 341 111
Dubaï, UAE
Tel: +971 504 564 797
SELP India Pvt Ltd
Registered Office
A272 LGF
Defence Colony
Delhi 110024, India
Tel: +91-98281 67660
Tel: +91-99714 35617
SELP India Pvt Ltd
Manufacturing Site
Falcon House
A-194, TTC Industrial Area,
MIDC Khairane,
New Mumbai – 400709
Maharashtra, India
Tel: +91-22-41270788
High Security Printing Conferences was hosted in Mexico City (14-16 March) with seminars covering currency and ID documents.The event was a great success with attendance of over 300 delegates from 140 organizations and 40 countries.In the ID category, the new Honduran...
read more
Do you have a project?
Would you like to meet us?