Innovation SELP: the new polycarbonate passport datapage
SELP is reinforcing its presence in the National ID sector by offering a polycarbonate "combo" to its clients: ID card and passport datapage.
The physical characteristics of our solution and its compliance to international standards have been confirmed by an independent laboratory.
The SELP datapage is extremely robust: our ICAO sheet-pull result was x6 the norm!
Our solution has already been chosen by a leading issuer and field-proven in large-scale projects.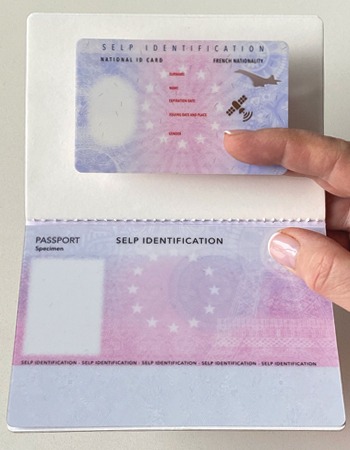 SELP est partenaire des émetteurs de documents sécurisés sur tous les continents. Nos clients sont originellement les grandes enseignes, les banques et les gouvernements mais SELP a dépassé ces frontières et fournit aujourd'hui 8 secteurs d'activité. Nous proposons à nos clients une offre globale, de la conception du projet jusqu'à sa réalisation. Nos produits, services et solutions sont présents dans plus de 60 pays.
Vous avez un projet ?
Vous souhaitez nous rencontrer ?