Honduras National ID card awarded BEST NEW ID CARD
High Security Printing Conferences was hosted in Mexico City (14-16 March) with seminars covering currency and ID documents.
The event was a great success with attendance of over 300 delegates from 140 organizations and 40 countries.
In the ID category, the new Honduran national ID card was awarded the Best New ID card.
Congratulations to the Registro Nacional de las Personas (RNP) for this great achievement!
SELP is proud to have contributed to this success.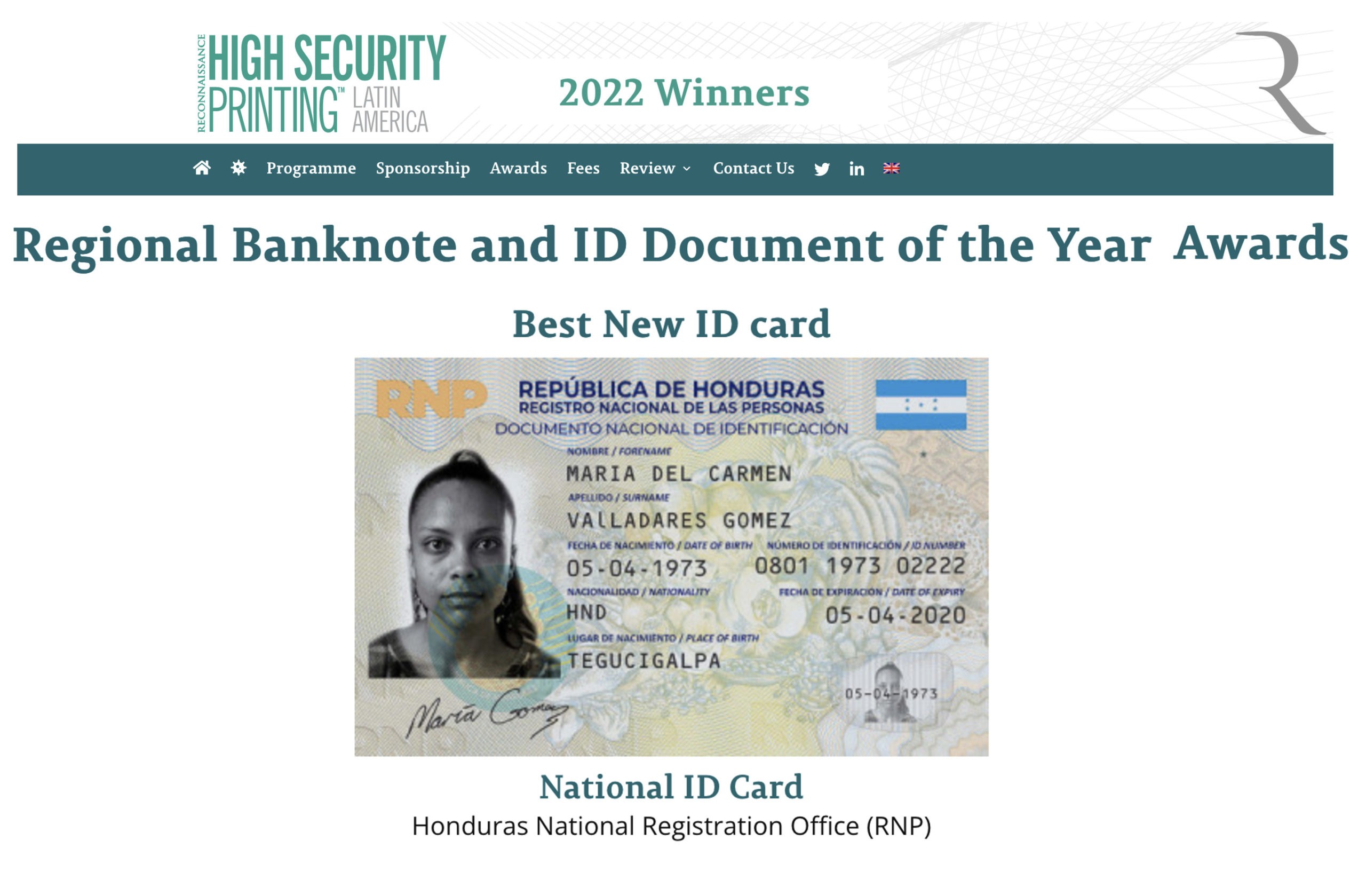 SELP est partenaire des émetteurs de documents sécurisés sur tous les continents. Nos clients sont originellement les grandes enseignes, les banques et les gouvernements mais SELP a dépassé ces frontières et fournit aujourd'hui 8 secteurs d'activité. Nous proposons à nos clients une offre globale, de la conception du projet jusqu'à sa réalisation. Nos produits, services et solutions sont présents dans plus de 60 pays.
Vous avez un projet ?
Vous souhaitez nous rencontrer ?