About Us
Phonecards supplier in the seventies, SELP has become a security printer with a worldwide recognition, managing cards issuing programs on every continent
Our history
More than 60 years of experience
1956 Creation of SELP : European Company of Plastic Laminates
1972 Partnership with Elf Aquitaine for the production of smart-cards
1985 SELP is European leader for the production of prepaid phone-cards
1998 Acquisition by Sagem. SELP becomes a high security printer and produces banking and ID cards
2006 Acquisition by Group Vieira. SELP becomes subcontractor of smartcard leaders
2013 Acquisition by Cartelis. New management team and new CEO: Stéphane Guilbault
2014 Creation of SELP Digital and SELP India
2015 Acquisition of Saetic (Madrid). Creation of SELP Madrid.
Acquisition of Oberthur plant of Puy-Guillaume. Creation of SELP Services
2016 Creation of SELP Middle East FZE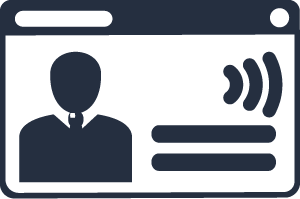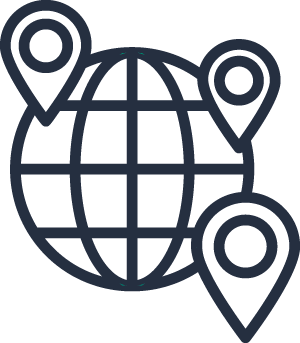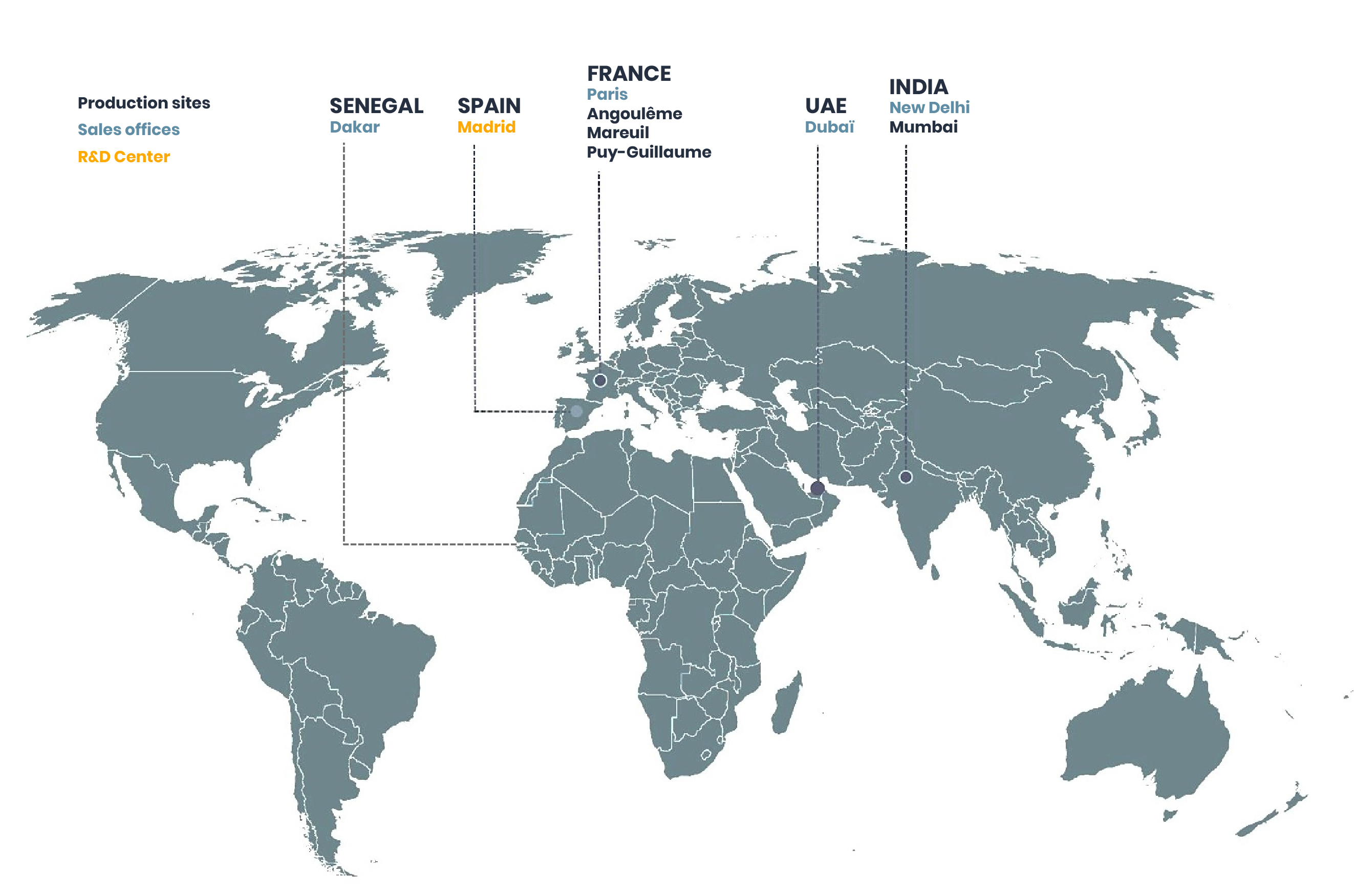 Sites :
5 sales offices (Paris, Dubai, Madrid, New Delhi, Dakar)
3 production sites in France (Angoulême, Mareuil, Puy-Guillaume)
1 production site in India (Mumbai)
1 R&D center in Spain (Madrid)
SELP Angoulême
Our high-security plant, specialized in the production of security documents.
SELP Angouleme has obtained the highest international certifications, for both quality and security. Our site is also in conformity with Visa and MasterCard for the production of banking cards.
SELP Mareuil
For the last 5 years, Mareuil has benefited from a major investment program and has become our most efficient production site. Mareuil has also a preponderant role in the innovation policy of SELP Group. New printing techniques, new substrates, new packaging … are all tested in Mareuil.
SELP Solutions Spain
Former R&D team of SAETIC Group was integrated in 2015. Our engineers develop and maintain a range of Operating Systems and various applications for our smartcards. They also provide IT assistance for our international projects.
SELP Services
Based in Puy-Guillaume, this site used to be part of Oberthur Group and specialized in the production of instant lottery tickets. Its expertise is now devoted to top-up cards for TelCo operators and its data-management skills are used for services, such as smartcard personalization.
SELP India
With a production plant in Mumbai and a sales office in New Dehli, SELP India is an independent subsidiary on the Indian market. With EMV and RuPay certifications, SELP India produces banking cards, ID documents and other security documents for several India states.
"SELP is renowned for the quality of its products and solutions, the competence of its team and the flexibility of its human-size organization. We are proud to have been selected by the market leaders. Their confidence is an honour and their requirements for excellence raise our organization."
Stéphane Guilbault - CEO, SELP
The main issuers of security documents have chosen SELP, on all continents.
Our clients have originally been commercial brands, banks and governments but now our company is active in 8 market segments.
SELP offers a global solution, from design to delivery, until the project is fully operational. Our products, services and solutions have been implemented in more than 60 countries.
SELP - Paris
1 rue du Général Foy
75008 Paris, France
Tel : +33 (0)1 42 81 48 02
Fax : +33 (0)1 42 81 48 02
SELP - Services
14 rue Gutenberg
63290 Puy-Guillaume, France
Tel: +33 (0)4 73 51 00 19
SELP – Mareuil
Route de Ribérac
24340 Mareuil-en-Périgord, France
Tel: +33 (0)5 53 60 84 44
SELP – Angoulême
Rue Louis Pergaud
16000 Angoulême, France
Tel: +33 (0)5 45 25 17 00
SELP Solutions Spain
C/ Cronos 63, 4 – 4,
28037 Madrid, Spain
Tel: +34 810 510 711
SELP Middle East FZE
Dubaï Silicon Oasi HQ,
Block B, Office 409,
PO Box 341 111
Dubaï, UAE
Tel: +971 504 564 797
SELP India Pvt Ltd
Registered Office
A272 LGF
Defence Colony
Delhi 110024, India
Tel: +91-98281 67660
Tel: +91-99714 35617
SELP India Pvt Ltd
Manufacturing Site
Falcon House
A-194, TTC Industrial Area,
MIDC Khairane,
New Mumbai – 400709
Maharashtra, India
Tel: +91-22-41270788
Founded in 2014, ID4Africa is the only Pan-African Movement that supports African nations in strengthening their identity ecosystems. ID4Africa advocates for identity for all, not only as a legal right, but also as a practical necessity: identity as a vector for...
read more
Let's talk about your project.